December 14, 2015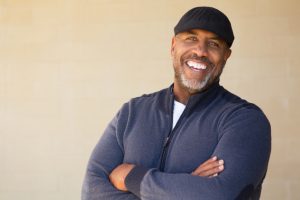 Many edentulous (without teeth) patients believe that once they have dentures, their oral health concerns are over. In fact, patients who need dentures also need to spend time caring for their prosthetic teeth just as they would a natural smile, and older patients have to be especially careful. As we age, the decay-causing bacteria counts in our mouth go up, and less saliva, the mouth's natural bacteria neutralizer, is produced. Patients over 65 on average take at least 3 prescription medications every day, and one of the main causes of dry mouth is prescription medication. Luckily, dental patients in Owings Mills can rest easy, if they follow a few simple denture care dos and don'ts from the caring team at Diamond Dental.

The "Do's" of Denture Care
When it comes to keeping your dentures clean, sanitary, and well fitted, here are some things to remember:
Do brush teeth every day with a soft bristled denture brush
Do clean dentures over a sink partially filled with water or a towel to protect dentures in case they are dropped
Do soak overnight in water or a denture cleaning solution
Do remove and rinse dentures with cool water after meals
Do clean your gums and any remaining teeth after removing dentures as healthy gum tissue helps to create a more stable support for your removable denture
Do visit Diamond Dental at least every six months so our team can examine the denture to ensure optimal fit, and provide a professional deep cleaning for your denture
Do visit the dentist as soon as you notice your dentures are slipping or moving especially if there are sores or your gums feel bruised
The "Don'ts" of Denture Care
Before you start cleaning, here are a few of denture care don'ts:
Don't ever use tooth paste or hard bristled tooth brushes on dentures as the abrasive materials can damage the prosthetic
Don't leave dentures out of the mouth without properly moisturizing them
Don't put dentures right back in the mouth after soaking in a cleaning solution always rinse first
Don't ever use warm or hot water to clean or soak your denture as this can cause them to lose shape and fit more loosely
Don't use any product that contains bleach, peroxide, or other whitening agents if dentures become discolored
Don't skip your dental checkups
Contact the Dentist 21117 Residents Trust Their Smiles To
If you're in need of dentures, denture repair, or would like more tips on how to keep dentures looking and feeling great, contact Diamond Dental today.
No Comments »
No comments yet.
RSS feed for comments on this post.
Leave a comment