September 15, 2015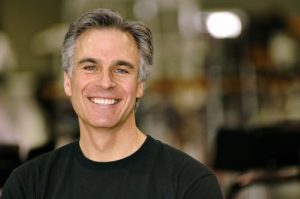 When you need Owings Mills general dentistry to keep your smile clean, healthy, and beautiful, the friendly staff at Diamond Dental is here to help you get the smile you desire, but did you know that the time you spend caring for your teeth now could save your life later? According to Dr. Joan Otomoa-Corgel, president of the American Academy of Periodontology, periodontal disease effects half of US adults. That's more than twice the number affected by diabetes annually, and gum disease is linked to kidney disease, heart disease, stroke, alzheimer's and diabetes. Actually, many patients first discover they suffer from diabetes while they are being treated for periodontal disease. The research based support for the connection between gum disease and various chronic illnesses grows annually, and it seems only a matter of time before medical researchers discover the exact causal relationships. At Diamond Dental of Owings Mills, our dentistry team is here to help you achieve and maintain optimal oral health for a lifetime. Best of all, we may just be adding years to that life in the process. Call to find out more or to schedule an appointment with your Owings Mills general dentist today.

Diamond Dental of Owings Mills General Dentistry and Much More
As the body of supporting evidence for a mouth-body connection continues to grow, our Owings Mills dentistry team's responsibility to provide patients superior dental education and care grows with it. As dental practitioners, we have always believed in the significance of dental health to maintain natural dentition for a lifetime, but now we know that offering patients preventive dental care can be a lifesaver. What does that mean at your Owings Mills general dentistry practice? That means thorough hygiene appointments, and expert examinations at 6 month checkups including:
Individual tooth cleaning to fully remove plaque and tartar
Polishing teeth, protective sealants, and fluoride treatments when necessary
Tooth by tooth examination for decay or damage
Gum charting, periodontal disease screening
Oral cancer screening (1 person dies every hour from oral cancer)
Screening for bruxism (teeth grinding and clenching) and temporomandibular joint dysfunction (TMD)
Patient education on best practice in at-home care
Don't let neglecting your healthy teeth today, impact your overall health in the future. Diamond Dental of Owings Mills will help you get the healthy smile you deserve. If you've been putting off dental care because of inconvenient hours and locations or financial concerns, Diamond Dental is the Owings Mills general dentistry practice for you. We are conveniently located off of Lakeside Blvd near Owings Mills Mall, and we provide flexible office hours to accommodate the busiest schedules. We're open Monday, Tuesday and Thursday from 10 am to 7pm, Wednesdays from 9 am to 1 pm, and alternating Fridays and Saturdays until 1 pm. Need help outside our regular operating hours? We treat emergency dental cases when they happen. Call to find out more. We never want patients to neglect their dental health because of financial strain. Our team is available to help you process and file insurance claims, and we work with CareCredit to offer low or no interest 3rd party dental care financing.
The Dentist Owings Mills Trusts for Preventive Dental Care
Preventive dental care should be a top priority for every patient, and if it's not, here are a few reasons you should consider upping your oral health care game:
More than half of the population of adults over 30 suffer from periodontal disease. This easily prevented illness is linked to heart disease, stroke, diabetes, and pre-term or low weight births.
Periodontal disease is the #1 cause of tooth loss among adults in the US.
Patients with diabetes often improve natural blood sugar regulation after treating gum disease.
With adequate preventive dental care more patients are able to retain their natural teeth for life.
Call the Dentist 21117 Residents Love
If not caring for your teeth puts you at risk for numerous life-threating systemic diseases, it just makes sense that caring for your teeth significantly reduces your chances of suffering from countless chronic illnesses. Improve your at-home care routine, and call to schedule your twice annual dental checkup and cleaning with Diamond Dental of Owings Mills today. We'll help you get a healthy, happy smile you can wear for life.
No Comments »
No comments yet.
RSS feed for comments on this post.
Leave a comment