August 6, 2022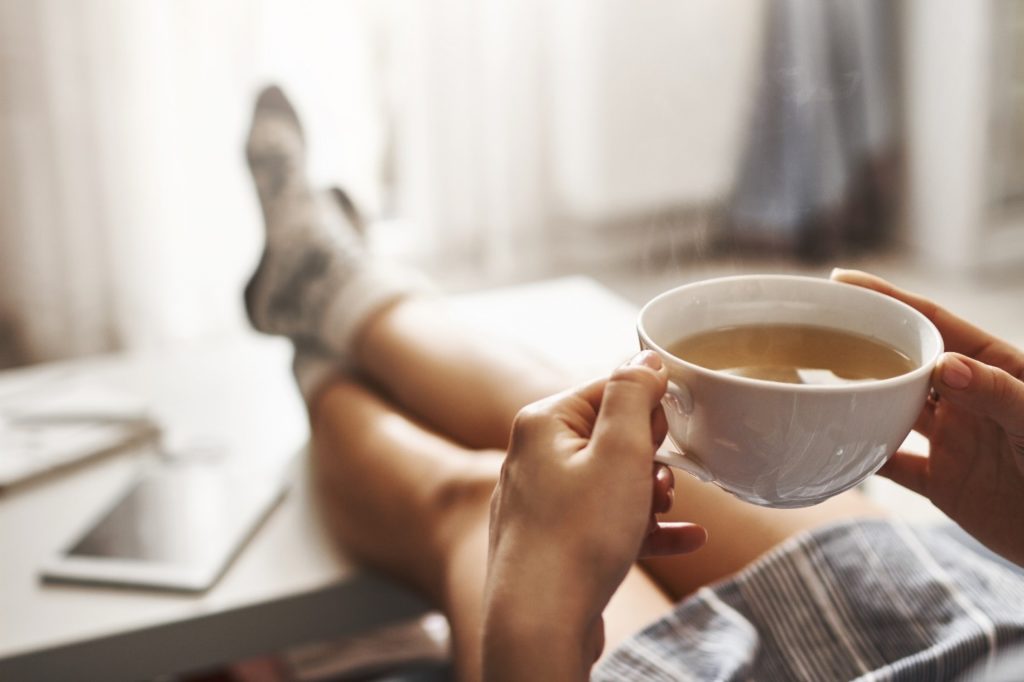 Coffee is well-known for its delicious taste and energy-boosting effects. Unfortunately, it's also a common culprit of dental discoloration, which can leave your teeth looking yellow and brittle. But does the same apply if you get veneers? It's a great question! To learn if you can drink coffee with veneers (as well as how to keep your smile in tip-top shape) read on.
True or False: You Can Drink Coffee with Veneers
True! You can drink coffee with veneers. Since high-quality materials, like porcelain, are stain-resistant, indulging in a cup or two of coffee won't result in discoloration. Of course, they can begin to turn yellow after consistent, prolonged exposure. That's why it's best to use a straw. If you don't have one available, then sip on water simultaneously and brush your teeth about 20 minutes later.
5 Ways to Keep Your Veneers Nice and Bright
Fortunately, veneers are easy to care for. So, you won't have to worry about buying lots of special products and implementing a cumbersome oral hygiene regimen in an attempt to keep them nice and bright. Instead, you can keep them in pristine condition with these simple best practices:
Use a straw when drinking coffee, wine, and soda.
Brush and floss your teeth after each meal.
Visit your dentist for a checkup and cleaning every six months.
Quit unhealthy dental habits, like smoking and nail-biting.
Eat plenty of white and light-colored foods, like yogurt and oatmeal.
What Happens If Your Veneers Become Discolored?
Like dental crowns and dentures, veneers cannot be whitened. That's why it's so important that you do your best to prevent discoloration through the above best practices. If, over time, they do become stained and you are no longer happy with the shade, then talk to your dentist about your treatment options. In some cases, a professional cleaning can help restore their bright appearance. In more extreme cases, your veneers may need to be replaced.
The good news is that transforming your smile with veneers doesn't mean the end of your days drinking coffee. You can indulge as you please, just make sure to use a straw!
About the Author
Before attending the Case Western Reserve University School of Dental Medicine, Dr. Monica M. Mattson obtained her Bachelor of Science from Miami University, Oxford, Ohio. Throughout her career in dentistry, she's been the recipient of numerous awards and accolades, including the Quintessence Award for research achievement and The Eleanor Bushee AAWD, Senior Woman Dental Award for outstanding leadership and academic excellence. So, if you have a question about maintaining or enhancing your smile, she's the person to ask! To learn more about life with veneers or to find out if you're a candidate, schedule an appointment via her website or by phone at (443) 394-2273.
Comments Off

on You Asked, We Answered: Can You Drink Coffee with Veneers?
No Comments
No comments yet.
RSS feed for comments on this post.
Sorry, the comment form is closed at this time.