Veneers – Owings Mills, MD
The Permanent Way to Address Smile Imperfections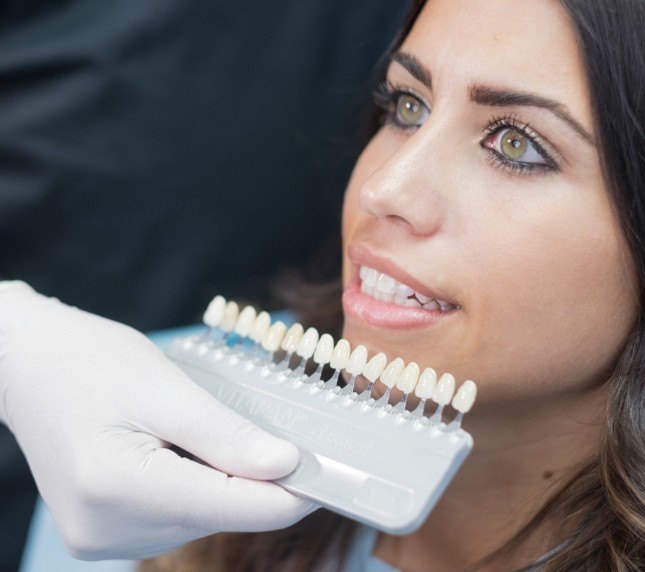 When other people see you smile, they know you're happy. But you know what? Your smile should make you happy, too. You should be able to see your smile in the mirror or a photograph and feel a sense of happiness and pride. However, if cosmetic imperfections such as broken or misshapen teeth are causing you distress, then it's time to make a change. Veneers from Diamond Dental of Owings Mills will conceal those imperfections so the smile that both you and others see is attractive. Contact us today to learn if you're a candidate for veneers in Owings Mills.
What are Dental Veneers?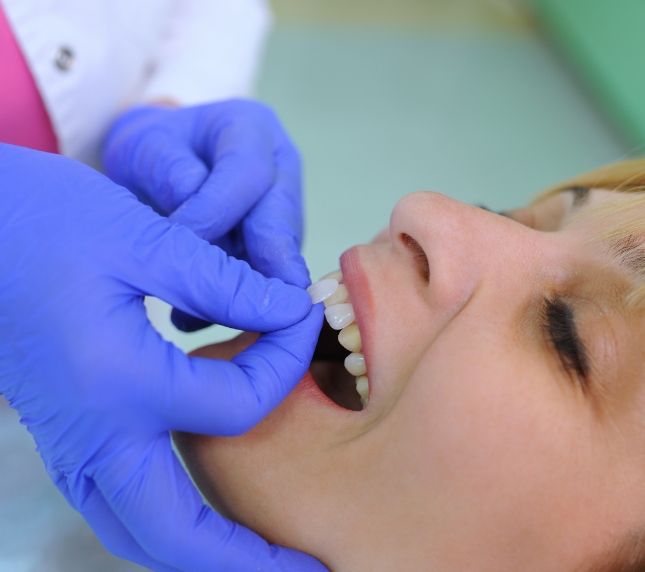 Dental veneers are made from ultra-thin porcelain that is semi-translucent and similar to natural tooth enamel. This means that they reflect light and look like real teeth. Veneers are often created by lab technicians and can be made in a way that changes the size, shape, and color of your teeth.
It takes two appointments to complete the veneer placement process, and you can expect these semi-permanent restorations to last 10 years or more with regular care.
The Process of Getting Veneers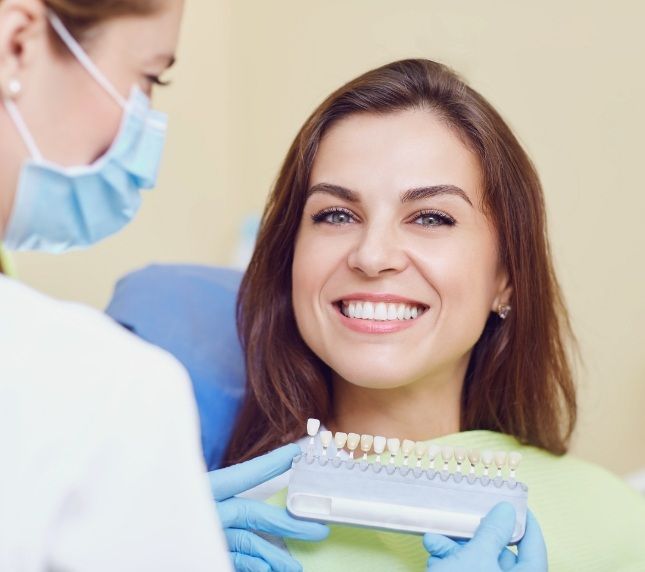 With porcelain veneers, you are given a local anesthetic so that Dr. Mattson can carefully trim a thin layer of enamel from your teeth. This is necessary to make room for the veneers, so they lie evenly in your mouth and do not noticeably protrude.
Once the enamel is removed, your teeth are permanently altered, and you'll always need to have coverings on your teeth. Digital impressions are then taken of your teeth and sent to a local lab where technicians will begin to fabricate your veneers. In the meantime, we will place temporary veneers over the surfaces of your teeth, which you will wear until it's time to return and have your new ones put into place.
During your second and final visit, we will remove the temporaries and carefully position and place each veneer into the desired location. After a final polish, you can expect to leave with a beautiful, younger-looking smile.
The Benefits of Veneers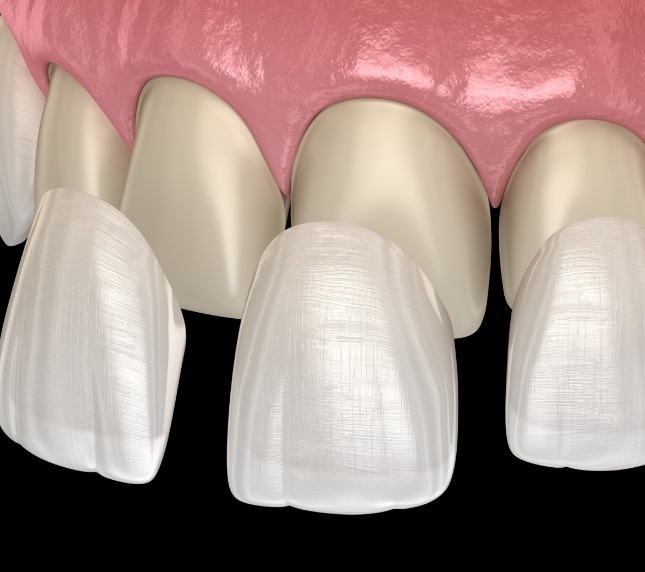 Opting for veneers is one of the best decisions you can make when looking to improve the aesthetics of your smile. But you may not realize you'll also be taking the step to better maintain your oral health at the same time. When meeting with your cosmetic dentist in Owings Mills, you'll discover many great benefits of veneers, such as:
They can withstand normal wear and tear
They're highly durable and can last 10 years or more with regular care and maintenance
They are versatile in covering many smile imperfections
They're blended to create a natural-looking appearance
They are completed in just two dental appointments
They are a semi-permanent solution for a fully transformational smile
What Are Lumineers?
Although similar to traditional veneers, Lumineers are made of even thinner layers of dental porcelain than veneers and, therefore, can be bonded directly to teeth that have not been altered. Because teeth do not require any preparation, Lumineers can usually be placed without any anesthesia. And if there ever comes a time when you want or need to remove your Lumineers, you can do so without having to worry about the condition of your natural teeth.