May 27, 2021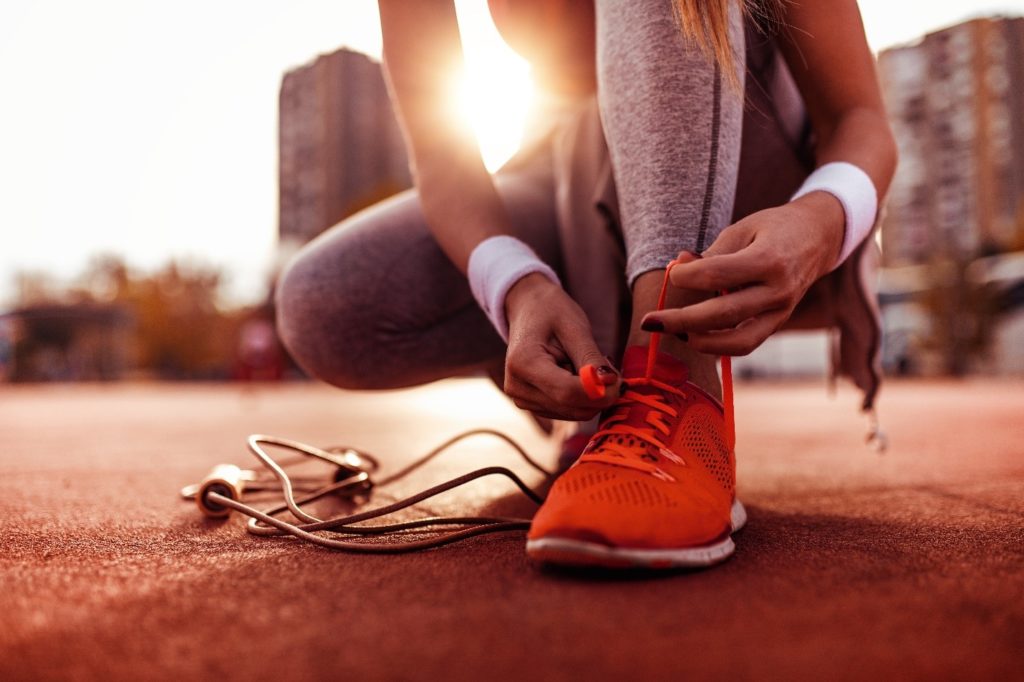 If you've set an exercise-related goal, like weight-lifting a few times a week or jogging daily, your mental and physical health will certainly thank you for it. Your teeth and gums, however, may not. In fact, exercise can have unintended consequences on your oral health, like a cracked tooth, resulting in potentially painful and anxiety-inducing dental emergencies. To prevent that from happening, keep reading to learn more about tooth pain and exercise, five prevention tactics to implement right away, and how your dentist can help!
How Exercise Can Damage Your Smile
Unfortunately, it doesn't take long for the effects of vigorous exercise to take a toll on your smile. Most often, the culprit is unintentional grinding or clenching of your teeth. This is most common when patients push themselves to lift heavy on the last set or run the last half mile full speed. While it certainly isn't bad to set attainable goals and push yourself to reach them, it is a good idea to be aware of this, so you don't damage your teeth during your workout. It is also worth mentioning that beverages like energy and sports drinks, which many people use as a pre-workout, are high in sugar, significantly increasing your risk of cavities.
5 Prevention Tactics to Implement Today
Fortunately, you don't have to ease up on your goals for the sake of your smile. With the below best practices, you can protect your smile while working on your overall health:
Limit your consumption of sugary beverages, like energy drinks.
Eat a balanced, vitamin-rich diet.
Wear a mouthguard if you play sports or clench your teeth.
Take care of your teeth and gums (i.e., brush twice a day, floss daily, etc.).
Visit your dentist twice a year (or sooner if you are experiencing abnormal symptoms, like pain, before then).
How Your Dentist Can Help
All too often, patients forget that their dentist does so much more than just check for cavities. In reality, they are your biggest ally when it comes to the condition of your teeth and gums! Whether you're starting a new workout regimen or have been an avid fitness enthusiast for years, it is always a good idea to keep in touch with your dentist, especially if you begin to experience pain, swelling, or any other abnormal symptoms between your bi-yearly checkups and cleanings. If you are overdue for yours, then get in touch with your dental team today!
About the Author
Dr. Monica M. Mattson graduated from the Case Western Reserve University School of Dental Medicine, and she has been helping patients achieve healthy, happy smiles ever since! In her time as a dentist, she has been recognized numerous times for her outstanding clinical expertise and compassionate approach to care. She also maintains an active membership with multiple professional organizations, like the American Dental Association. If your exercise regimen is beginning to take a toll on your smile or you are interested in learning more about prevention, get in touch with our team via our website or by phone at 443-394-2273.
Comments Off

on Surprising Ways Exercise Can Damage Your Teeth
No Comments
No comments yet.
RSS feed for comments on this post.
Sorry, the comment form is closed at this time.