March 23, 2017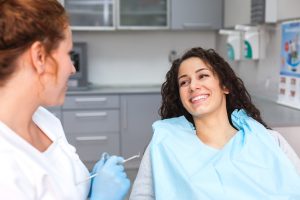 Dental emergencies can be scary for everyone, but especially for people with dental anxiety. For the 15% of people who deal with serious dental fears in Owings Mills, the idea of breaking, chipping, or knocking out a tooth is much more complicated and stressful than for people who aren't afraid of the dentist. So, if you're afraid of the dentist and experiencing a dental emergency, there's no one better to trust than the team at Diamond Dental of Owings Mills. We'll keep you relaxed and safe in any urgent situation, as well as at your regular visits, with our sedation dentistry.
How Can Sedation Dentistry Help Me In A Dental Emergency?
When a dental emergency happens for people with dental anxiety, we use our safe inhalation sedation method. This relaxes patients, reduces pain, and helps to keep them safe while undergoing urgent care. Inhalation sedation has been thoroughly researched and is one of the safest options for dental fears – you'll feel relaxed, but in control while we take care of your smile.
What Sedation Dentistry Methods Do You Offer?
At Diamond Dental of Owings Mills, we provide inhalation sedation. Using nitrous oxide ("laughing gas") administered through a mask over the nose, this medication relaxes patients and reduces pain within seconds. We'll address the emergency care you need for your knocked-out tooth, oral tissue injury, or toothache while you're completely at ease.
Patients often report feeling warm, calm, and even happy with this treatment method. The great thing about inhalation sedation is that it wears off quickly once your procedure is done – this allows patients in an urgent situation to drive themselves to and from their visit with Dr. Mattson. Let's face it – in a dental emergency, no one has time to arrange for transportation, so this method is both practical and effective.
What Should I Do If I Have A Dental Emergency?
Depending on what urgent oral health situation you're experiencing, you should follow the tips below and always contact our office right away at (443) 963-3945:
Knocked-Out Tooth – Losing a tooth can be extremely scary for anyone, so stay calm. Pick the tooth up by the crown (the part you chew with) and rinse it off with water. Then, place the tooth back in the socket. If you're unable to do this, put the tooth in a glass of milk. Either way, call us immediately.
Toothache – If you're experiencing a toothache, make sure nothing is lodged between your teeth and floss gently in the area. Then, rinse with warm salt water. Oral infections can become serious quickly, so call us right away and don't delay treatment.
Soft Tissue Injury – If you cut or tear your lips, cheeks, or tongue, rinse with warm salt water. Then, apply a piece of sterile gauze that's been moistened in the salt water to the area, or use a wet tea bag instead. Contact our office ASAP or go to the ER if the bleeding does not stop in 15-20 minutes with applied pressure.
Jaw Injury – If you fall or are in an accident and experiencing jaw pain, go to the ER immediately. Follow up with us afterward if you're still experiencing discomfort and swelling, since the ER can often miss a broken jaw.
Now that you know how sedation dentistry from your dentist in Owings Mills can benefit you in an unexpected stressful situation, reach out to us if you need urgent help. And avoid an emergency with preventive care, by scheduling your appointment with Diamond Dental of Owings Mills.
Comments Off

on Smile Emergency? End Your Dental Fears In Owings Mills With Sedation Dentistry
No Comments
No comments yet.
RSS feed for comments on this post.
Sorry, the comment form is closed at this time.