February 7, 2017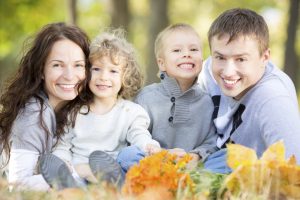 Ah, dental insurance. The good news is you have it. The bad new is… you have it. Most dental insurance plans have a list of their in-network dental providers. If subscribers want to pay less, then they must see a dentist who is in-network on their plan. Thus, dentistry may be more affordable, but the final decision about your dental care may be determined by a faceless entity at the insurance company rather than you and your dentist. Owings Mills dentist Dr. Monica Mattson is not an in-network provider. This means that your insurance will not predict your treatment. Rather, your treatment is based upon Dr. Mattson's careful evaluation of your dental and oral health. Then the two of you decide upon a treatment plan that works for your budget and schedule.
But I Have Dental Insurance
If you have a dental insurance plan that allows you to choose your dentist, then we'll be glad to work with you. These types of plans are usually called a PPO, or preferred provider organization. To help our patients receive the maximum allowable benefits for a covered procedure, we will be happy to submit all claims to all insurance companies. We will also estimate the expected benefit payment and then allow you to pay your estimated portion. Once your insurance has paid its allowable amount, you will be responsible for the remaining balance.
Dr. Mattson strongly suggests that you familiarize yourself with the details of your dental plan. For example, how much is your yearly maximum? This is the dollar amount your insurance will pay for your dental work within one year. Typically, this amount renews at the start of a new calendar year, but unused benefits from the previous year do not roll over. Therefore, it is in the best interest of your dental health and your wallet to use all of your benefits within a calendar year.
But I Don't Have Dental Insurance
No problem. Dr. Mattson will be happy to work with you, too. We strive to provide the best dental care at a cost you can afford. If you are a new patient, then consider our special offer. For only $99, you'll receive a dental cleaning, and an exam, x-rays and consultation are added for FREE!
Our front office staff will be happy to arrange a payment plan that suits your needs and budget. Low-interest financing and discount plans are available. We also accept CareCredit, a healthcare credit card that will allows you to pay for the cost of dentistry with affordable monthly payments.
Call Our Office Today
If you've been searching for the "dentist near me" who will put your dental health needs first, then search no more. Owings Mills dentist Dr. Mattson and her team work for you! Schedule you appointment today.
Comments Off

on Owings Mills Dentist Offers Care for Patients In and Out of Network
No Comments
No comments yet.
RSS feed for comments on this post.
Sorry, the comment form is closed at this time.