August 4, 2015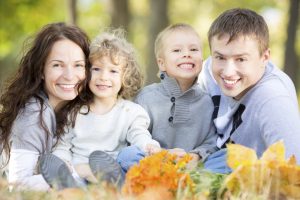 It's hard to break a habit. If you've ever tried, you probably experienced the discomfort and the relapsing that comes along with it. Building a new habit may be the only thing more difficult than changing an old one. At Diamond Dental of Owings Mills, Dr. Monica M. Mattson and her dedicated team want to help you and your whole family develop outstanding oral hygiene habits for life. In addition to scheduling regular checkups and visits with our staff, we know that the best first step to a beautiful smile starts at home. Remember to schedule your visits twice a year, brush twice a day, and floss at least once each day, and leave the rest to your family friendly team at Diamond Dental. Call to schedule your six month checkup and cleaning today.

Best At-Home Care Routines for Owings Mills, MD
When it comes to dental care, Dr. Mattson only gets the opportunity to examine and clean your teeth every six months, but you do it every day. Building great oral hygiene habits at-home can mean the difference between keeping your smile for life, and dealing with tooth loss and replacement. The first step in a great oral hygiene routine for teeth of any age is brushing at least two times a day. To optimize the effectiveness of your brushing keep a few basics in mind:
Brush at least twice a day. Typically once in the morning, and once before bed. For extra effectiveness consider brushing after meals as well.
Brush for at least two minutes. Brushing for two minutes removes most of the plaque and debris in the teeth, and allows the fluoride from your toothpaste to settle on the enamel.
Don't eat or drink for at least half an hour after brushing. The fluoride that remains on the enamel after brushing is most effective at attracting minerals to strengthen your bite if absorbed for at least 30 minutes.
Brush gently using a soft bristled toothbrush. You may not feel like you're cleaning your teeth as well, but gentle brushing is just as effective as rough brushing without damaging your gum tissue.
Work to remove bacteria around and under your gum line. Brush gently at a 45 degree angle along the tops of your teeth where they meet the gums to effectively remove the most plaque.
Don't use mouthwash after brushing. While an antimicrobial mouth rinse can be effective at removing bacteria, using mouthwash after brushing can also remove the fluoride from your teeth.
In order to fully clean your smile, flossing is essential. Unlike brushing, flossing doesn't have the instant gratification of cleaner feeling teeth. In fact, many patients complain that flossing is painful, but when done properly and consistently, flossing is the best thing you can do for your smile. Gum disease effects more than 50% of adults in the US, and flossing is one of the best ways to clean between teeth and below the gum line to avoid bacterial build up under the gums. Building the habit of flossing every day can be difficult, but we guarantee it will pay off.
Visit the Dentist Owings Mills Trusts
While a thorough at-home care routine is essential, visiting our office twice a year for professional cleanings and an oral examination from Dr. Mattson, is a necessary part of your hygiene routine. Professional cleanings remove plaque that has calcified into "calculus" or "tartar." This hardened plaque can't be removed by brushing or flossing alone. Additionally, Dr. Mattson is able to identify and treat any dental health concerns early, so you avoid extensive restorative treatments that can be painful, take up a lot of your time, and hit your budget hard.
Call the Dentist 21117 Relies on
Whether your teeth are 100% healthy or need a little help, our team is always here to assist you in achieving your oral health goals. Maintaining optimal dental health is easy once you've built a habit of care at home and in our office. Call to schedule an appointment for the whole family at Diamond Dental of Owings Mills today. Our convenient Owings Mills, MD practice welcomes patients from nearby locations including Milford Mill, Lochearn, Randallstown, and Ellicott City.
No Comments »
No comments yet.
RSS feed for comments on this post.
Leave a comment