October 21, 2017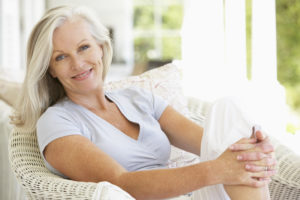 There's no question about the fact that dental implants come at a higher initial cost than other options in tooth replacement. But your implant dentist in Owings Mills doesn't want that to scare you away from this wonderful option — because when you add it all up, dental implants are far and away the best investment you can make in your smile.
While we're not yet able to replace wrinkles for more youthful skin or aching joints for healthy ones (without costly and invasive procedures, at least), your dentist can help you regain your dentition after tooth loss with dental implants. That offers significant benefits for your oral and overall health, and not least of all your quality of life.
Breaking Down the Price of Dental Implants
Dental implants are made of high quality materials placed by a team of experts. Each implant usually costs between $3,000 and $4,500, depending on where it will be placed and what type of implant it is.
Many people need to have a bone graft procedure done before they get dental implants. A bone graft builds volume in the jawbone to make a better environment for the implants to anchor in the mouth.
Additional costs associated with dental implants include whether or not you need sedation for the procedure or a CT scan for the treatment planning stage. Your implant dentist will talk you through each step of the procedure to help you know what to expect in terms of cost.
Benefits of Dental Implants
Yes, dental implant procedures cost significantly more upfront than it would to get a fixed bridge or denture, which can usually be completed in just a couple of weeks. But in the long run, dental implants end up being the far better investment.
Dental implants bring blood flow and nutrients to the jawbone, keeping your oral health strong and reducing the risk that you will experience further tooth loss. A healthy jaw also supports a balanced, nutritious diet, meaning implants promote your overall health, too.
Unlike dentures and fixed bridges, dental implants do not need to be replaced due to wear and tear. In fact, with proper care and maintenance, you can expect them to last for life.
Given these and other significant benefits of dental implants, it's clear that people who can afford to pay the price of dental implants upfront should strongly consider this comprehensive option.  
Are Dental Implants Right for You?
Many patients who are in good oral and overall health can benefit from dental implants. People who are in poor health, have weakened immune systems, or who smoke heavily may be at risk of dental implant failure. Schedule an appointment with your implant dentist to find out for sure whether or not you can benefit from dental implants — because whatever the cost, a healthy, stable smile is worth it.
About the Author
Dr. Monica M. Mattson is a trusted provider of comprehensive dentistry, including dental implants in Owings Mills. To learn more about your options in tooth replacement or how much your dental implants might cost, please schedule an appointment today.
Comments Off

on Implant Dentist in Owings Mills Says Implants Are Worth It
No Comments
No comments yet.
RSS feed for comments on this post.
Sorry, the comment form is closed at this time.