December 11, 2017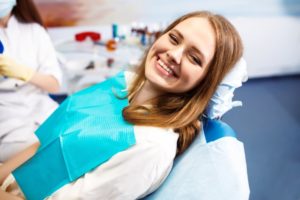 You're spoiled for choice when it comes to dentists, but having lots of options doesn't always mean that there are lots of good options. Every dental practice does its bests to attract patients and provide high-quality care, but the fact is that some stand out from the rest. At Diamond Dental, our goal is that you leave our office after your appointment feeling great about every aspect of your experience with us. Would you like to know a little bit more about how we strive to be exceptional? Here are three unique points about your dentist in Owings Mills.
Personalized Service and State of the Art Technology
Dr. Monica Mattson and the rest of our team value you as a person, not just as a means to make money. That's why we try to get to know you on a personal level so we can understand your oral and overall health. Plus, we just love people and want to understand all the beautiful qualities that make you the person you are.
While we're getting to know you, we'll put our technology and expertise to work. Dr. Mattson is serious about keeping up with her continuing education credits, which means that she is always learning about the latest advances and techniques in dentistry that may be able to benefit you.
Our office also employs cutting-edge technology to make your experience easier. For example, we use Itero digital scanner technology, which creates precise impressions of teeth without the mess and fuss that comes with old-fashioned putty impressions.
We're Not in a Hurry
Have you ever been to a dentist who just seemed eager to get done with you and move on to the next patient? You'll never feel like you're just a stepping stone in our office. We take the time to answer all your questions about any treatment we recommend. We'll explain everything in detail, including things like benefits and risks, costs, and any potential alternatives. If you're nervous about dental treatment, we'll talk with you about how sedation dentistry may be able to alleviate your fears.
We hope that our discussions with you will help us build a trusting relationship that will keep you coming back to our office for years to come.
We Recommend Conservative Treatment Plans
We are not the least expensive dentist out there, but we do value your time and respect your budget. That's why we take a conservative approach to dentistry. We won't try to push treatments on you that you don't need, and when you do need to have a procedure done, we'll be careful to do it right the first time.
You don't want to visit just any old dentist, do you? Choose one who is firmly committed to providing you with the best technology and service available.
About the Dentist
Dr. Monica Mattson is your experienced, compassionate dentist in Owings Mills who has been the recipient of numerous awards. If you would like to see for yourself how fantastic she and the rest of the team at Diamond Dental is, please contact us at 443-394-2273.
Comments Off

on You Dentist in Owings Mills Stands Out From the Crowd!
No Comments
No comments yet.
RSS feed for comments on this post.
Sorry, the comment form is closed at this time.