June 2, 2019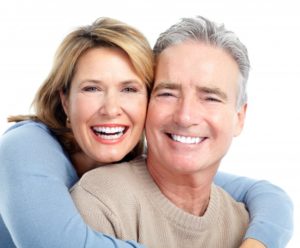 Are you concerned your upcoming dental implant procedure is going to leave you with much to be desired? Before you start second-guessing yourself, you should know that this tooth replacement option is one of the most popular, advanced, and superior methods used by dentists to replace missing teeth. Not only does it provide a more stable, longer-lasting solution, but it looks and feels completely natural. In fact, no one will ever be able to tell the difference between your natural and artificial tooth! To find out just how natural your dental implant in Owings Mills can feel, let us provide you with some additional, useful information.
What Does a Dental Implant Feel Like?
The quick and easy answer is that it feels completely natural. Of course, the word "natural" can mean different things to different people. A few of the ways your dental implant will feel more natural than any other tooth replacement solution includes:
The implant is fused to the bone – Your dental implant doesn't just replace the visible part of your tooth. It actually mimics the structure, replacing the root and giving you the feeling of having a brand new tooth.
The custom restoration is made from natural materials – Every dentist office opts for different types of materials, but the one common aspect is that the custom-made restoration is made the look and feel just like a normal tooth. The way light hits the enamel will fool anyone into thinking it's a real, natural tooth.
Your crown is customized to match your smile – If you're worried about your dental implant looking or feeling larger or smaller than the rest of your smile, not to worry. During the construction process, it will be matched to the color, size, and shape of your natural teeth, so it will blend in beautifully with the rest of your smile.
It's important to remember that you will not feel the same sensations in your implant because it does not have the nerves like your other teeth.
What Types of Procedures Are Used to Place a Dental Implant?
When discussing your dental implant options with your dentist in Owings Mills, you may discover that you would be better equipped to move forward with a different type of dental implant procedure. These can include:
Single tooth implant – If you're missing one tooth, a single tooth implant will fully restore your smile, giving you a more aesthetically pleasing, complete look and feel.
Implant bridge – If you require more than one tooth to be replaced, it might be in your best interest to opt for a fixed bridge that incorporates the use of dental implants. By placing implants on either side of the gap, a customized restoration is crafted, fusing three teeth together. The implants serve as anchors, restoring the structure of your teeth and holding the bridge in place.
Implant-retained dentures – When missing all your teeth, implant-retained dentures are a great alternative to traditional dentures. If you have enough bone support, your dentist can use multiple implant posts to support the custom-made dentures.
Embrace the possibilities that can be afforded to you with dental implants. By choosing a superior tooth replacement method of treatment, you'll not only sport a complete smile, but you'll be improving your oral health. The best part is that no one will ever know any of your teeth aren't real, so why wait any longer? Talk to your dentist today about your options.
About the Author
Dr. Monica Mattson, DDS, earned her Bachelor of Science degree from Miami University in Oxford, Ohio. She then attended Case Western Reserve University School of Dental Medicine, earning her DDS. In 1995, she was commissioned as an officer in the United States Navy and completed a General Practice Residency in Dentistry at the Naval Hospital of Camp Pendleton, CA. Dr. Mattson and her team strive to help all patients achieve complete, beautiful smiles, which is why dental implants can be the ideal solution for regaining optimal oral health. To learn how we can help you achieve your desired smile, contact us at (516) 798-3808.
Comments Off

on Find Out Just How Natural a Dental Implant in Owings Mills Can Feel
No Comments
No comments yet.
RSS feed for comments on this post.
Sorry, the comment form is closed at this time.