April 8, 2020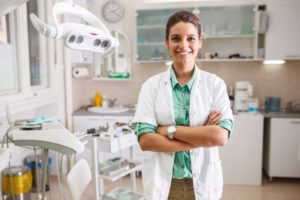 The emergency room always seems like the right place to go when dealing with a sudden injury, right? While this might sound like a reasonable solution, you might want to rethink your decision. Why? As the world struggles to overcome the problems brought on by COVID-19 (coronavirus), doctors and nurses are feeling the pressure to take care of those displaying symptoms and who require hospitalization. So where can you go to receive immediate help? An emergency dentist in Owing Mills explains the many reasons why you're better off calling your dental office first to receive the care you desperately need.
What's Wrong with Going to the ER?
Right now, thousands of people are filling hospital beds as a result of COVID-19. Doctors and nurses are working around the clock to save patients all while struggling to keep themselves safe from contracting the virus.
If you are at home and are suddenly faced with a severe toothache, there's a good chance you want someone to remedy your problem as quickly as possible. But how? Why is the ER not the best place to go? Here are a few reasons why:
Hospitals are filled with sick patients, so your chances of contracting COVID-19 are much higher
Doctors and nurses are busy taking care of those in dire need (i.e. individuals battling coronavirus)
Dental offices throughout the country are still seeing emergency patients
Your dentist has far more experience treating all types of dental injuries and will not only address the symptoms
What Can an Emergency Dentist Do to Help?
When calling your dentist in Owing Mills about your accident, you'll speak with a team member who will evaluate your situation and recommend an appropriate course of action. If you have extreme tooth pain as a result of an abscess or infection, bleeding from the mouth, increased swelling, or severe facial trauma (i.e. broken/fractured jaw or a knocked-out tooth), you will need to see your emergency dentist as soon as possible.
For all other dental injuries, staff members can provide at-home remedies to help you overcome any pain or discomfort until it is safe for the office to reopen. The most common items you can use for minor toothaches, a chipped tooth (with no pain), a soft tissue injury, or a lost dental crown or filling include:
Over-the-counter pain reliever
Cold compress/ice pack
Dental adhesive
Dental floss
Saltwater rinse
Dental wax
If you're unsure whether your injury warrants a visit to the dentist's office, go ahead and call. Your dental team will be available to walk you through the process of achieving less pain step-by-step. They'll also be happy to schedule an appointment for a later time after offices reopen, so your dentist can thoroughly check your smile and make sure additional treatment is provided, if necessary.
About the Author
Dr. Monica Mattson attended Case Western Reserve University School of Dental Medicine, earning her DDS. In 1995, she was commissioned as an officer in the United States Navy and completed a General Practice Residency in Dentistry at the Naval Hospital of Camp Pendleton, CA. At Diamond Dental of Owings Mills, she and her team are currently only seeing emergency patients due to the COVID-19 pandemic; however, no matter the type of injury, she encourages all patients to call and speak to a staff member. After evaluating the situation over the phone, they can recommend the best course of action to meet your needs. If you require assistance and are experiencing a dental crisis, contact us at (516) 798-3808.
Comments Off

on Why It's Best to Avoid the ER for a Dental Emergency Amid COVID-19
No Comments
No comments yet.
RSS feed for comments on this post.
Sorry, the comment form is closed at this time.