May 15, 2018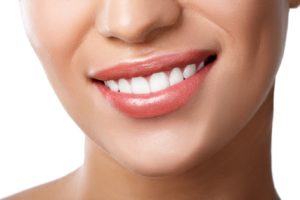 You probably remember all too well the day you chipped your tooth. Maybe you were munching on some popcorn and accidentally bit down on an unpopped kernel, or maybe it happened while you were playing sports without a proper mouthguard. Now, every time you look in the mirror, you are reminded of that fateful day when your smile lost a bit of its sparkle. You don't have to live with your chipped tooth. In fact, your dentist in Owings Mills offers multiple cosmetic services that can restore your tooth back to its original glory.
Porcelain Veneers
A porcelain veneer is a very thin piece of porcelain that your dentist permanently attaches to the front of your tooth, thereby reshaping your pearly white and completely hiding the chip. Veneers are colored-matched to the teeth around them so your smile will look as natural as possible (we often recommend that you get your teeth whitened before receiving a veneer since porcelain doesn't respond to bleaching).
You can choose to get just one veneer to disguise the chip, or you can get several veneers to give your smile a total transformation. Installing veneers usually takes at least two appointments with your dentist.
Some of the advantages of veneers include:
They are strong enough to stand up to your favorite foods and drinks
They are resistant to stains
They can last for 15 years or longer with proper care
Dental Bonding
Just like a veneer, bonding can reshape your tooth and disguise that unsightly chip. Instead of using porcelain, however, bonding using a composite resin. Your "dentist near me" applies the resin, shapes it, and then hardens it using a special light. Applying bonding often takes just one short appointment with your dental care professional.
Some of the advantages of cosmetic bonding include:
It is among the most affordable cosmetic procedures
The bonding may last for several years if you care for it well (however, it will not last as long as a porcelain veneer)
It is a fast way to get your smile back to looking its best
Snap-On Smile
A Snap-On Smile is a removable prosthesis that is custom-fitted to your teeth. It can disguise chips, discoloration, and gaps, and it is surprisingly affordable. It's a great solution for folks who want to makeover their smile in a quick and painless way.
Ready to Say Goodbye to Your Chipped Tooth?
All of the above solutions can disguise your chipped tooth and give your confidence a major boost. The one that is right for you depends largely on your budget and your smile goals. To get personalized advice on which treatment is right for you, we encourage you to consult with your dentist in Owings Mills, who can examine your teeth and make a recommendation.
You don't have to put up with teeth that are less than perfect. Your cosmetic dentist would be happy to restore your smile!
About the Dentist
Dr. Monica Mattson is proud to be your dentist in Owings Mills. She loves to help her patients achieve healthy, attractive smiles. She has even received continuing education from the prestigious Las Vegas Institute of cosmetic dentistry. If you would like to talk to her about repairing your chipped tooth, please contact our office at 443-394-2273.
Comments Off

on Your Dentist in Owings Mills Can Repair Your Chipped Tooth!
No Comments
No comments yet.
RSS feed for comments on this post.
Sorry, the comment form is closed at this time.